Josiah S.
W E Y E R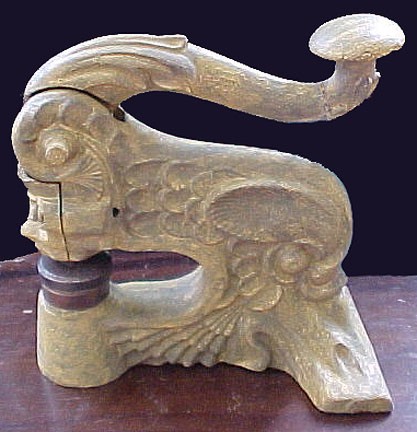 Siegel-Presse | Sealpress
Patented 1852
U.S.
This large cast iron seal press has a human face on the left end above the die, which reads:
Weyer & McKee, Madison, Ind., Wholesale Grocers, Iron & Commission Merchants.
According to historical documents, Josiah S. Weyer and R. S. McKee did business in Madison as Weyer & McKee at least from 1848 through 1860. In 1861, President Lincoln gave preliminary approval for Weyer to serve as U.S. consul to Jerusalem, but Weyer was not appointed.
(c) www.weyeriana.de · Letzte Änderung: 31. Dezember 2009